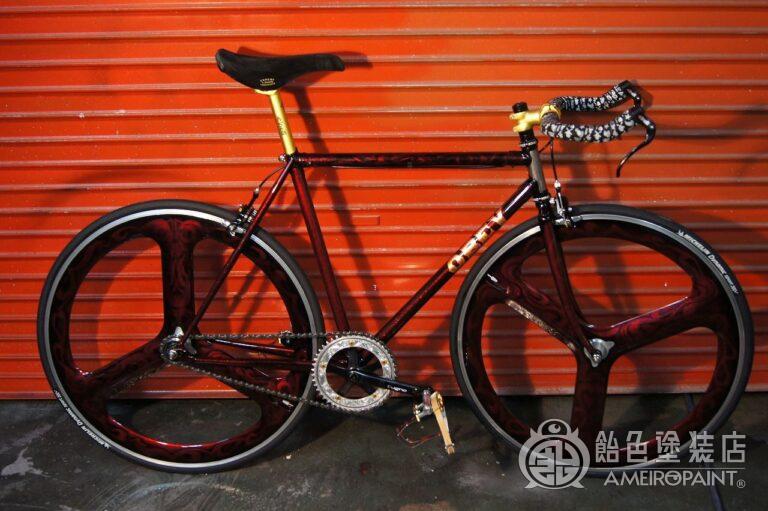 Additional paint on the rear wheel paint and frame.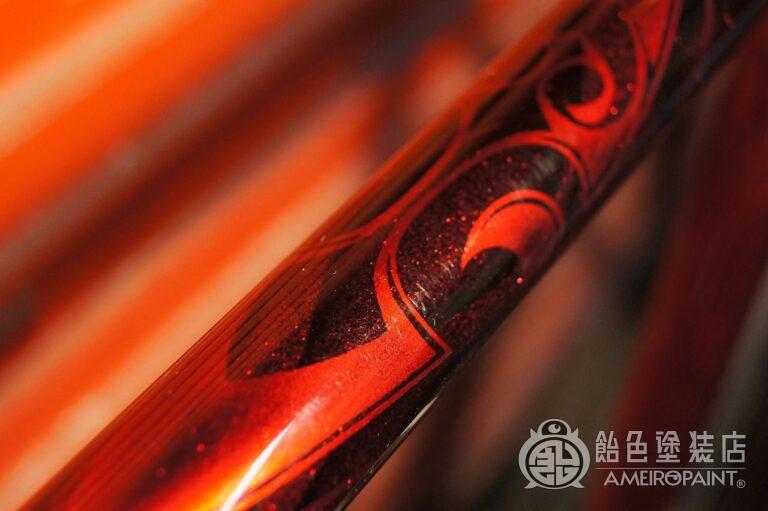 Ghost Flames was in the main tube, but I added this kind of graphic because it was a little lonely.

The front wheel is the same as last time, crystal paint.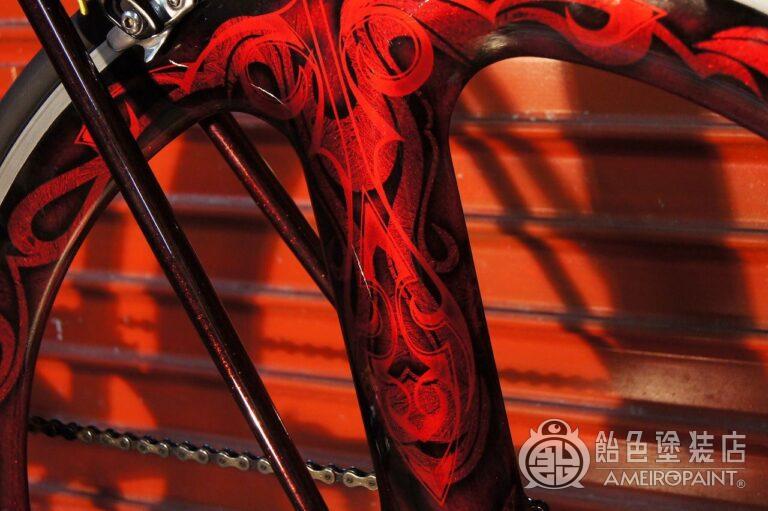 The rear wheel copies the graphic of the front wheel, and the graphic is put on top like the main tube.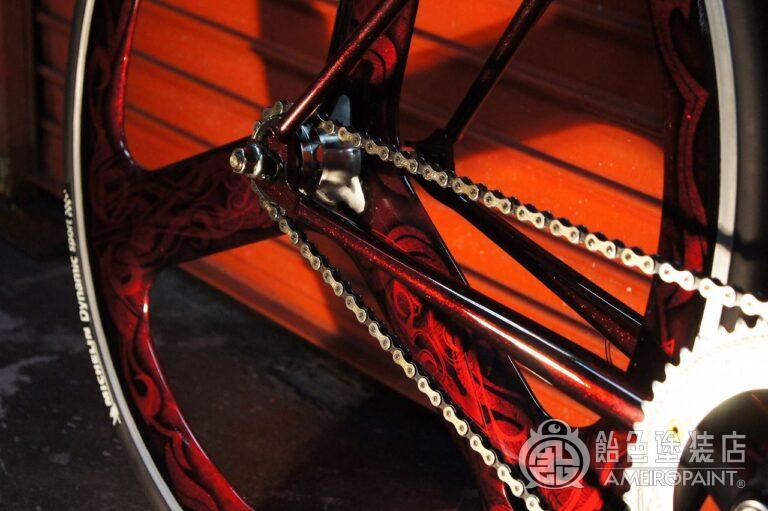 The graphic that covers the top is metallic and has a light and shade and is coated with candy apple red.
It may appear to be raised or the underlying graphic may be seen through.
OWNER
ONO
CANDYPAINT
BASE
Solid-Black
Mini-Flake
Metallic
MutantCrystal
Galaxy Grey
COLOR
Oriental-Blue
Smoke
Apple-Red
LETTERING
Continental pinstriping
SET PAINT