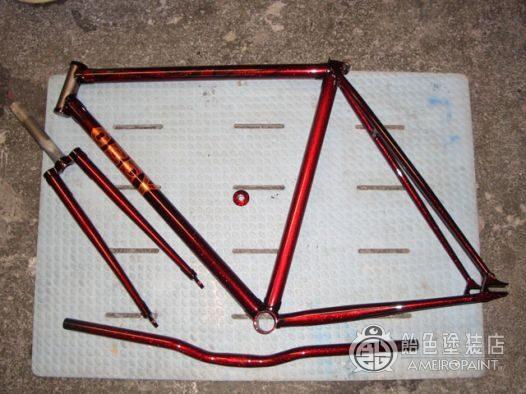 It is a bicycle called a piste.
Fixed gear without brake seems to be authentic.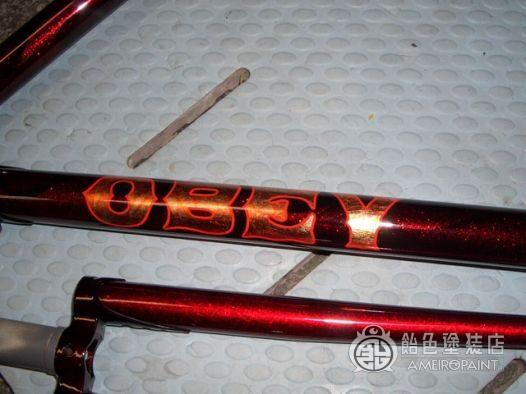 The frame of the model called OBEY of FUJI.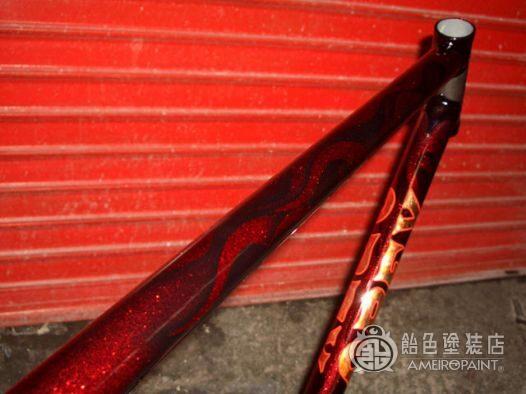 I had Continental put the logo in Leaf.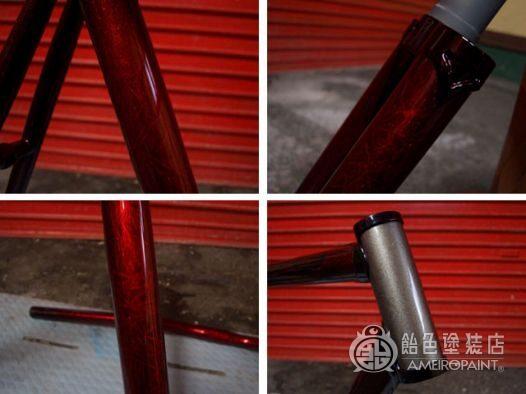 The seat tube and front fork are candy with mutant crystal.
The neck is one point with a metallic base and a mutant crystal.

I got a photo from the owner.
OWNER
ONO
CANDY PAINT
BASE
Solid-Black
Mini-Flake
Metallic
MutantCrystal
Galaxy Grey
COLOR
Oriental-Blue
Smoke
Apple-Red
LETTERING
Continental pinstriping
SET PAINT