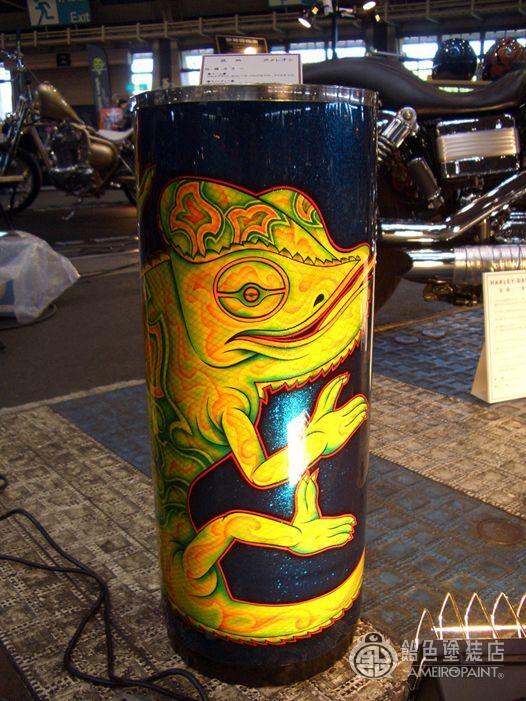 Custom paint on ashtray.
The motif is a chameleon.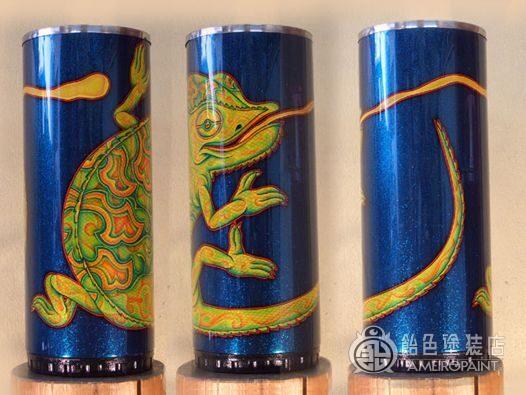 Because it is cylindrical, you cannot see the whole chameleon.
If you make it a development drawing, it will be a paint like this.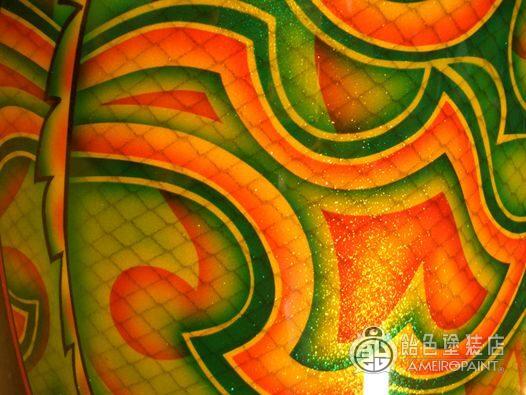 Up of the back part.
Fishnet tights with a scale pattern in solid white and ice pearl white for a candy graphic.
With a white base, the colors are vibrant.
SAMPLE
CANDYPAINT
BASE
Solid-Black
Mini-Flake
Solid-White
Ice-White
COLOR
Oriental-Blue
Apple-Red
Persimmon
Organic-Green
Pagan-Gold