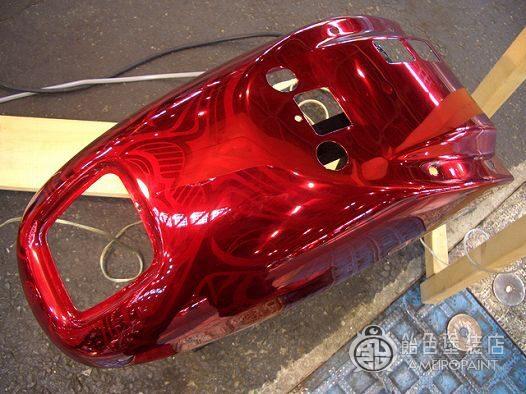 This is a sample that makes use of the V-ROD rear fender material.
Polish the aluminum base and mask the graphics.
The graphics part is sandblasted and scratched.
Create a two-tone paint base with gloss and matte.
Coat apple red candy on it.
The finish is mirror-finished like normal paint.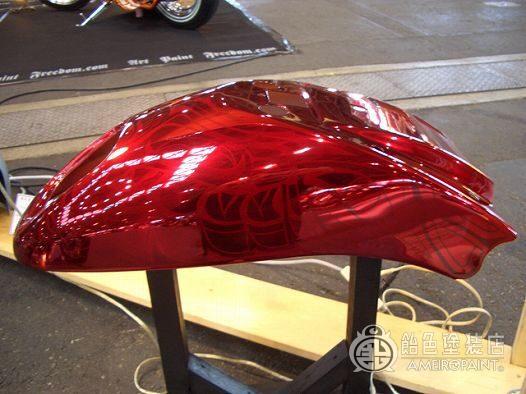 I wonder if there's a pattern when the light doesn't hit it? That's the atmosphere.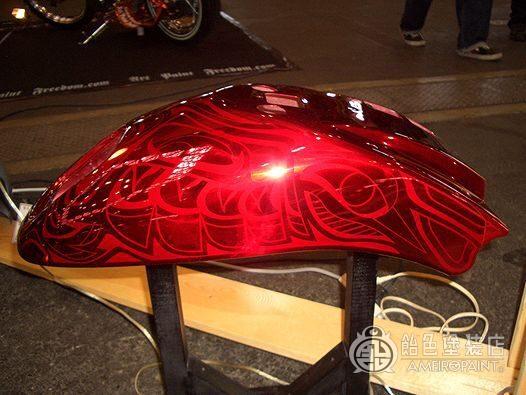 However, when the light hits it, the graphics stand out.
This is a paint that takes advantage of the weak hiding power of candy colors.
SAMPLE
SAND-BLAST
CANDY PAINT
COLOR
Apple-Red