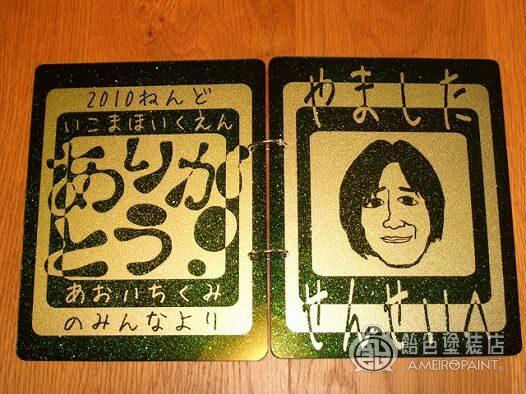 I was asked to create a cover for the teacher's message book for my older child's graduation.
Candy flakes from the back on a transparent acrylic plate.
Green because it is a mountain.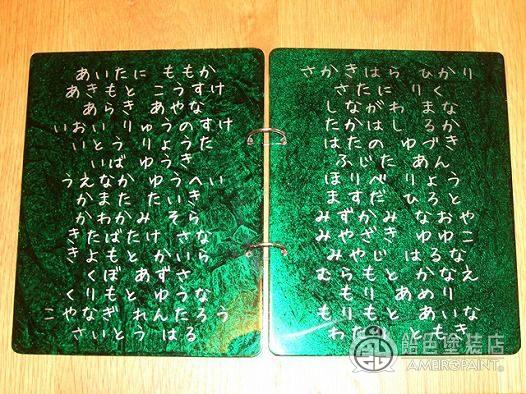 The back side is the name of the children based on wrap paint.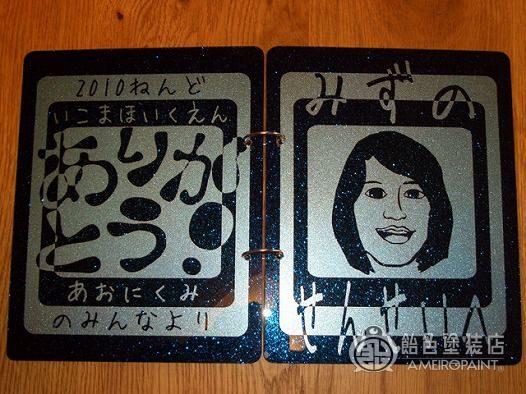 For the next class teacher.
It's water so it's blue.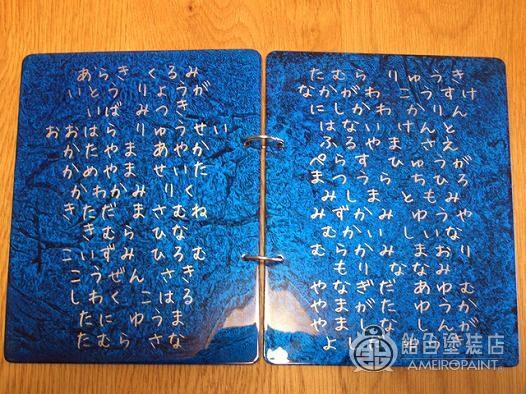 This is also based on wrap paint with the names of the children.
Although it is a handwritten character, it has been repaired by masking.
OWNER
YAMASITA & MIZUNO
CANDYPAINT
BASE
Solid-Black
Mini-Flake
Metallic(Wrap)
COLOR
Organic-Green
Pagan-Gold
Oriental-Blue