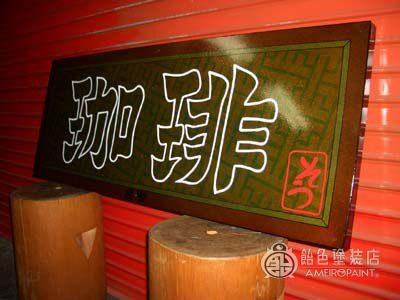 The design decided on trial and error was a simple thing with only COFFEE.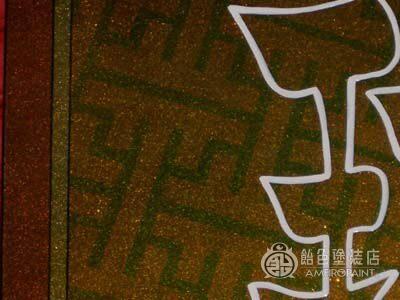 The underlying pattern expresses the pattern of the kimono of Ukiyoe in candy as a motif.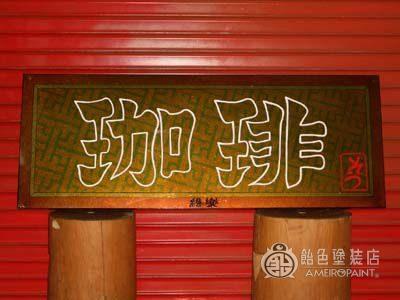 I wrote COFFEE in white with a mind to make it easier to understand from running cars.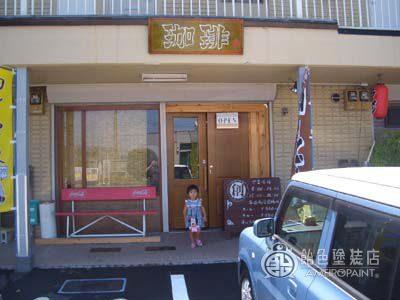 After construction. It was smaller than I thought, but the flakes are prominent.