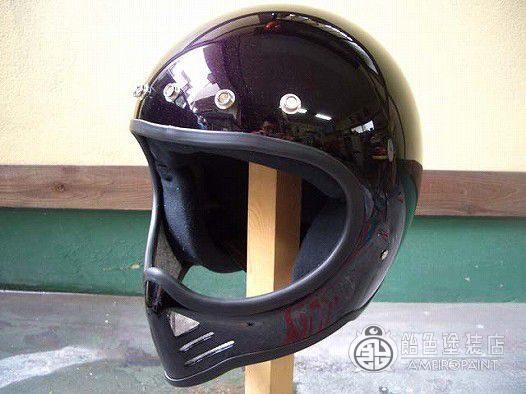 Request from Kobe's apparel shop FULLAHEAD.
There were 1980 stickers on the interior. Helmets of this age have an attractive shape.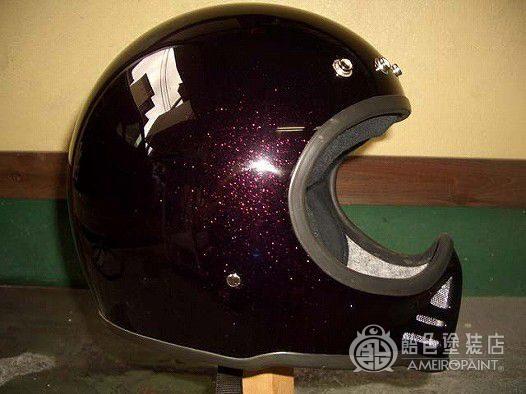 Edge rubber ・ Interior and so on were all able to be dispersed, it became a paint only with the shell.
It is a solid color as shown. It is not just a simple color.
It is a single color with three colors overlaid.
Purple, smoke, cobalt blue, purple and overlapped color.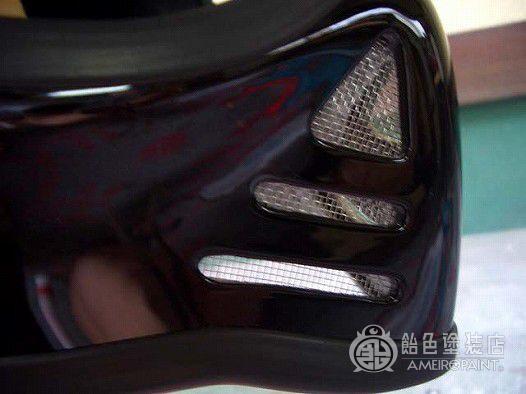 The brass wire mesh that was originally attached was replaced with a stainless steel wire mesh which was considerably damaged.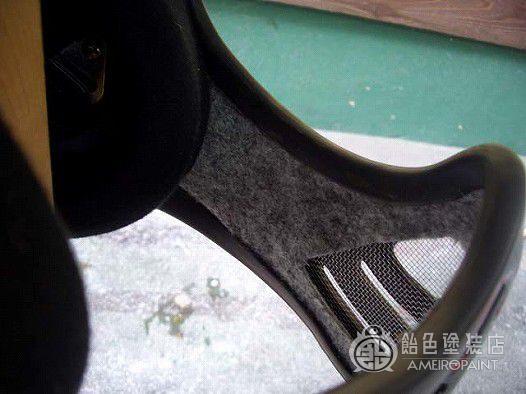 It's inside the wire mesh.
Here too, the sponge was in pain, I exchanged for felt.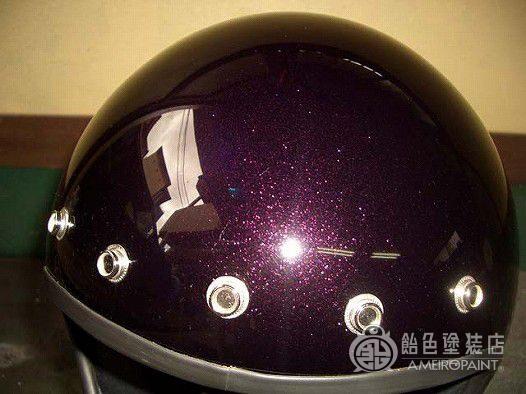 When light hit, it shines purple.
Smoke and blue are piled up, and it is shaded with more depth.
If the button can be disassembled so far, it will be replaced with an AMEIRO special button.

With no graphics in deep shades, it looks cooler than the real thing ♪
OWNER
CANDY PAINT
BASE
Solid-Black
Mini-Flake
COLOR
Purple
Smoke
Cobalt-Blue