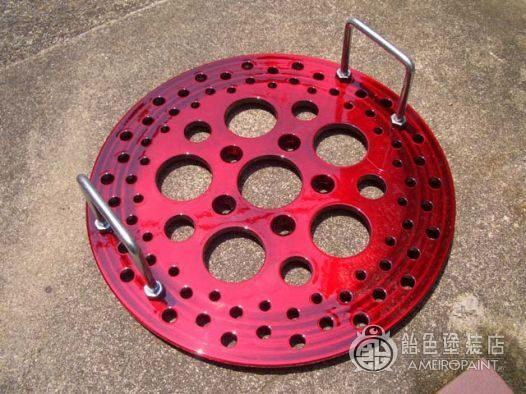 Bon Festival with handles on 11.5 inch disk rotor.
Items made of motorcycle parts suits the bike-related shops.
When you order Takoyaki at the acquaintance 's Bikers Takoyaki "Ichigo Kaiko", it comes out on this tray.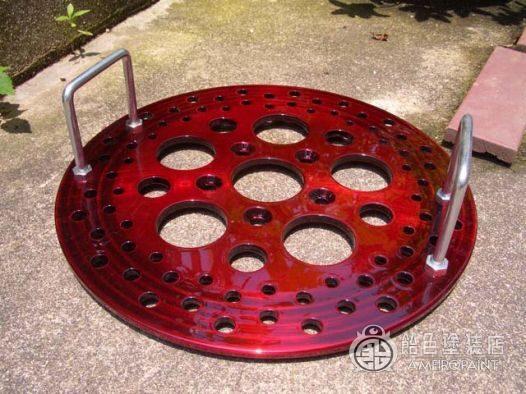 Candy paint on iron roller of disc roller.
It is an earthly friendly Bon festival with a scrap rotor.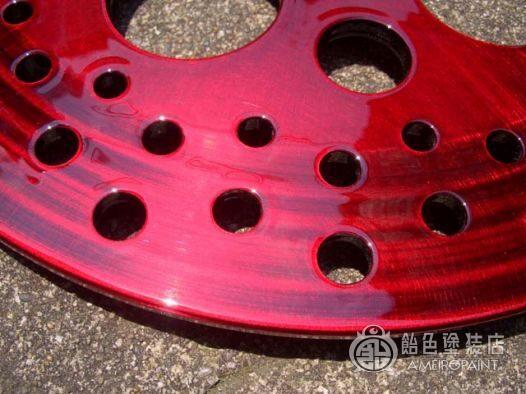 This time it is still blowing to make use of the material without doing mirror surface treatment.
The pattern scratched by the pad gives a taste by candy painting.