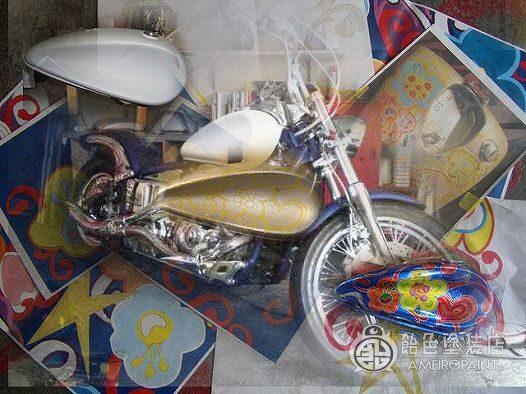 The motif is the pattern of the owner's favorite sea bread.
I had it painted based on what I designed.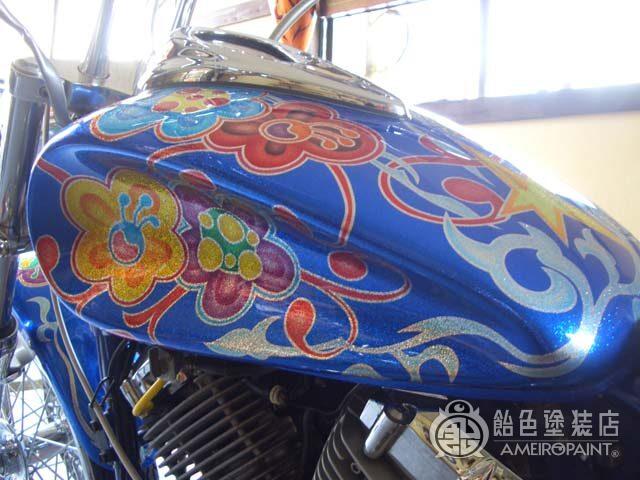 The highlight of this bike is customizing the exterior by processing normal parts.
First, the tank is dented with PaintShop GUN Fighter.
I can't stand this dent.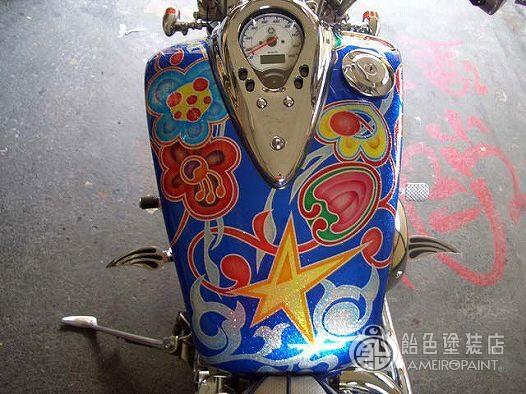 This is what the tank looks like from above.
If you paint with a bright color, it will look like it's expanding, but the sides are sharp and balanced by the Egli processing.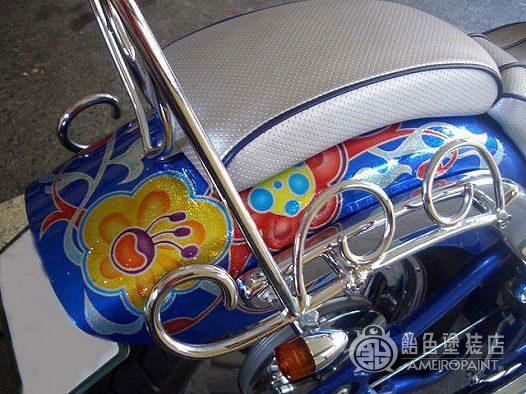 The rear fender is also normal processed. Cut and shorten.
The silhouette around the rear has become sharp.
The tail lamp stay is a stainless steel one-off made by metal processing Mr. Donmai.
At this angle, the tail lamp is installed in an exquisite position where it cannot be seen.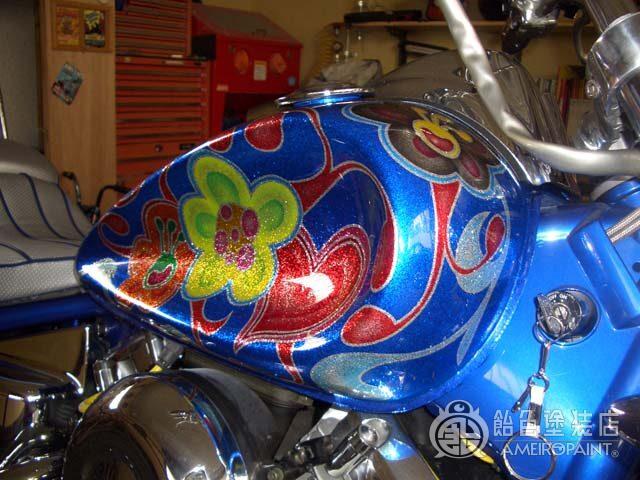 I can't get enough of the distorted graphics.
It is the real pleasure of the dent.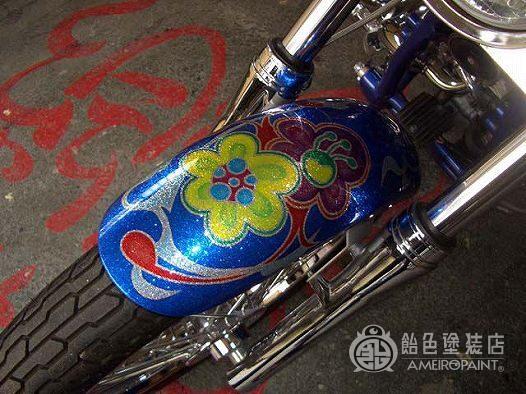 The front fender remains normal.
Make a statement with psychedelic paint.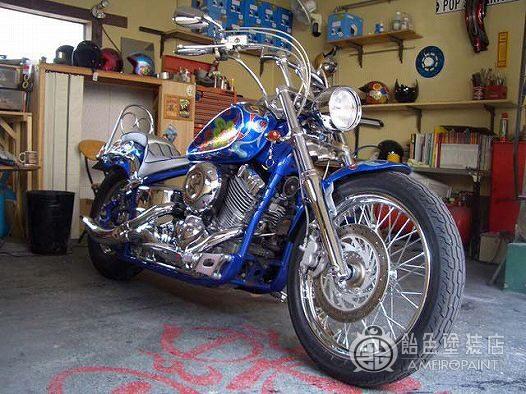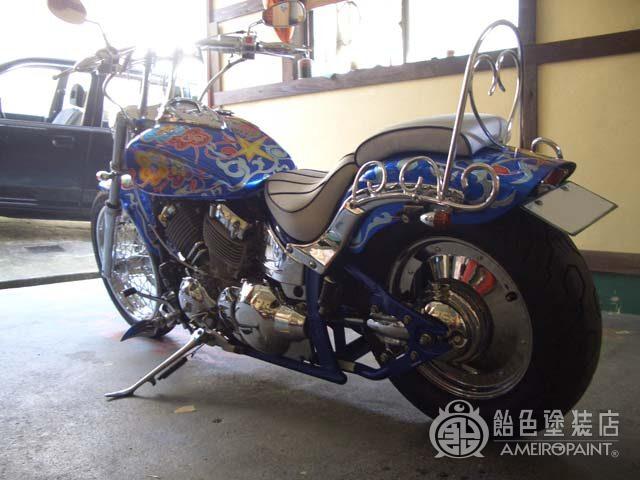 2009 NEW ORDER CHOPPER SHOW exhibited vehicle.
OWNER
ARITA
CANDYPAINT
COLOR
Brandywine
Lime-Gold
Wild-Cherry
Oriental-Blue
Tangerine
Organic-Green
Purple
Apple-Red
Pagan-Gold
Burple
Spanish-Gold