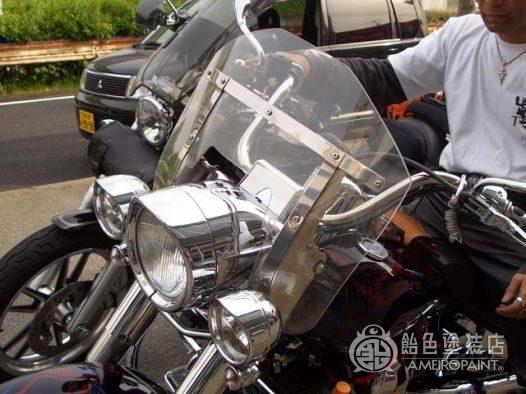 A request from the owner who is concerned about the size of the genuine screen.
The owner himself cut it to this height.
Based on this, the side was cut and shaped and custom painted.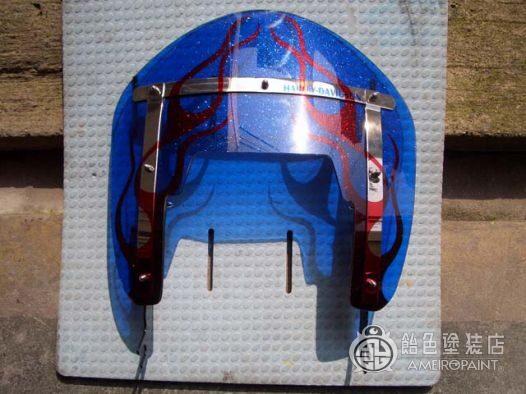 Candy paint using the transparency of the screen.
The stainless steel flat bar is also short cut to match the side cut.
Red flames are opaque with solid black in between.
The shadow of Flames is the point.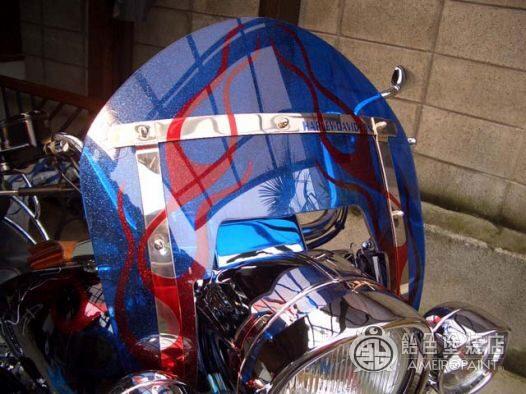 This is an installation diagram.
The flakes are also blown on the blue part, so it's sparkling and transparent.
Candy paint on the stainless steel flat bar.
Buffed and painted.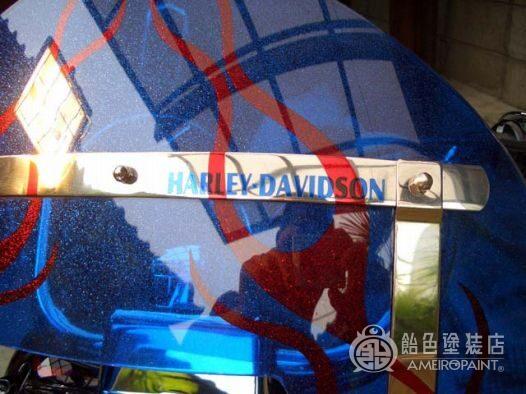 HARLEY-DAVIDSON is also candy paint.
The difference in texture between the screen and the flat bar is an interesting combination.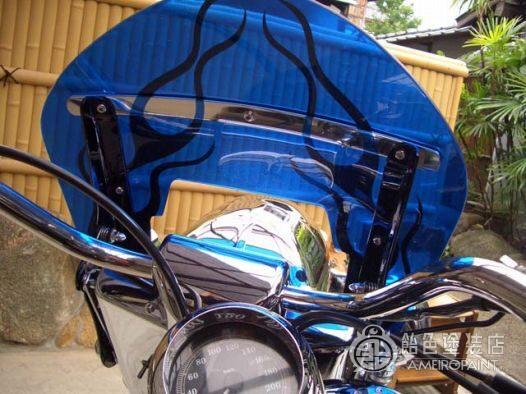 The flames on the back side are blue unlike the front.
It is a paint that you can enjoy both when you straddle the bike and when you look at the bike.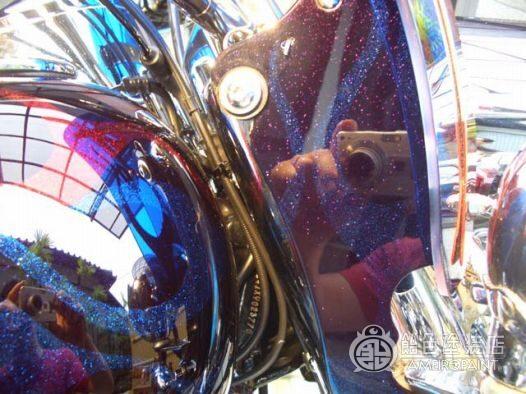 I also painted the side stays.
Originally, I should avoid painting here, but there were places where the plating was floating due to rust, so I decided to paint it.
Rusted parts can also be refreshed with paint.
OWNER
TAGUCHI
CANDY PAINT
BASE
Mini-Flake
Solid-Black