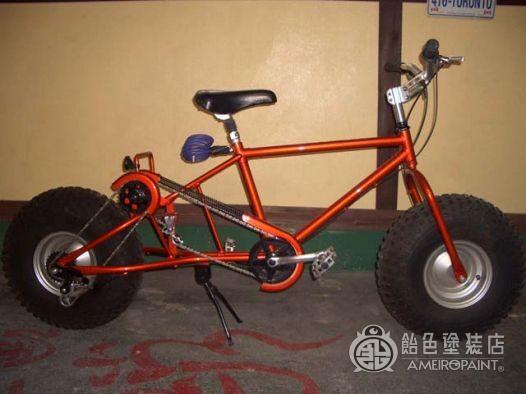 Bicycle. Tires are very wide.
The original paint was damaged a lot, so I painted it like a restoration.
At first glance, it looks like a single color, but I sprayed orange on top of the yellow and painted it so that the color changes depending on the amount of light.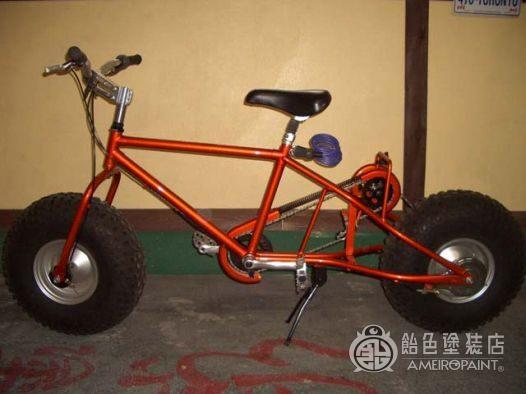 What genre of bicycle is it by which manufacturer?
Wide tires front and rear.
The chain is doubled to make it a wide tire.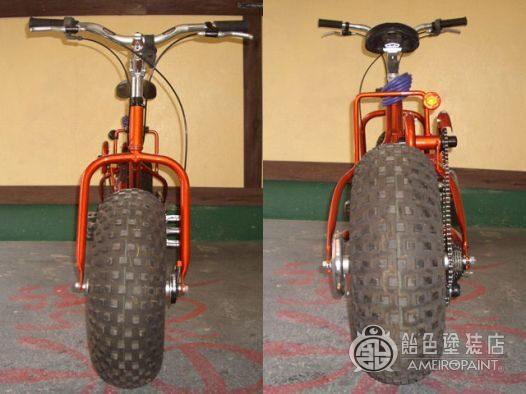 Powerful front view and rear view.
It is a strange bicycle to play on the sandy beach etc.
OWNER
FUJIMORI
CANDY PAINT
BASE
Metallic
Ultra-Mini-Flake