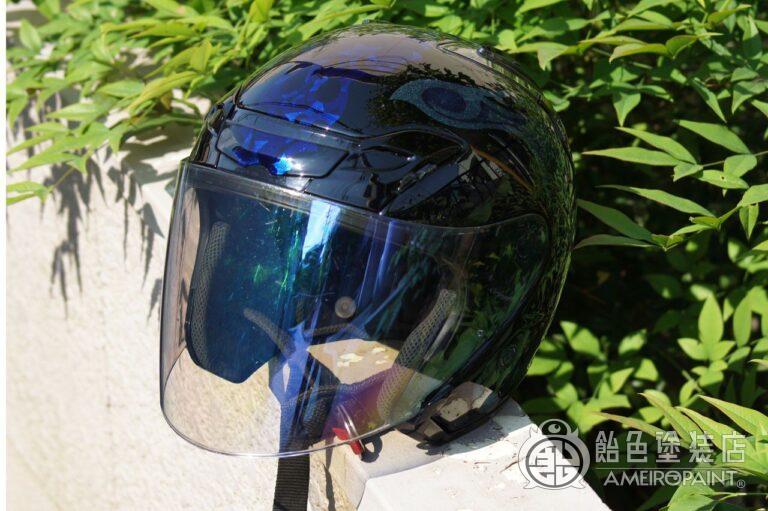 The owner's helmet M-033 the bike.
Arrange painting according to the bike.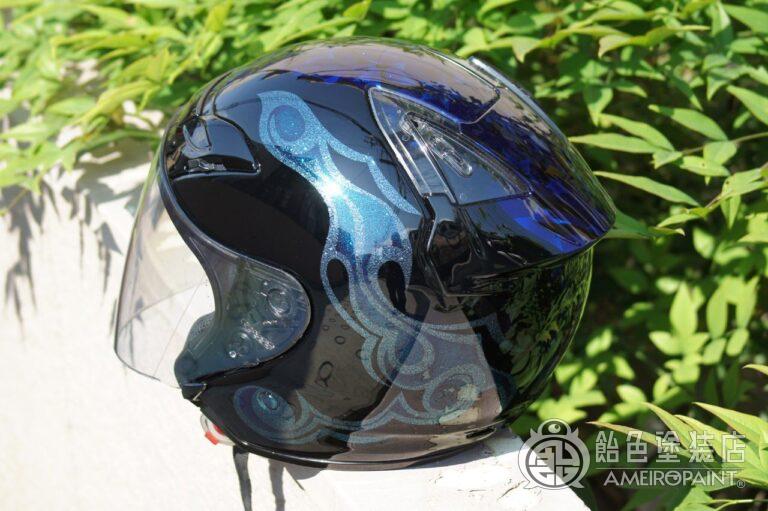 Side graphic according to motorcycle.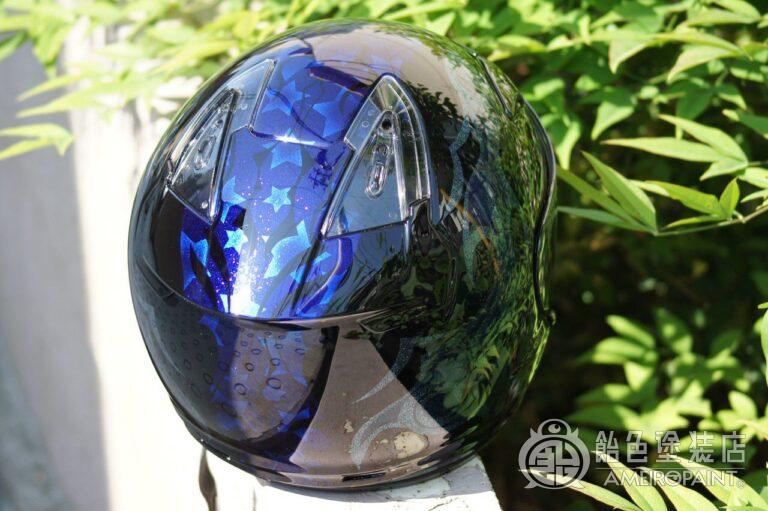 The owner's favorite star pattern according to the base color of the bike at the center.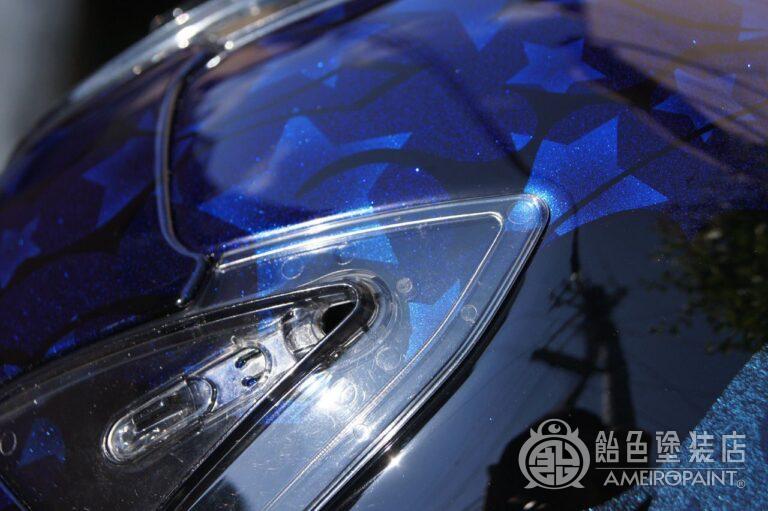 The vent cover was clear, so the graphics can be seen through.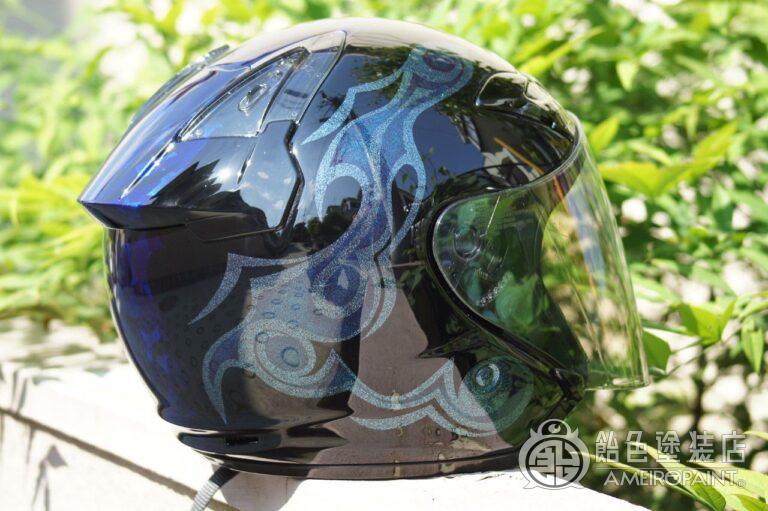 Candy flakes were luxuriously painted with solid black to make a difference.
OWNER
FUJIWARA
CANDYPAINT
BASE
Solid-Black
Mini-Flake
COLOR
Cobalt-Blue
Oriental-Blue
Teal
Apple-Red
PAINT PROCESS
-Japanese Page-