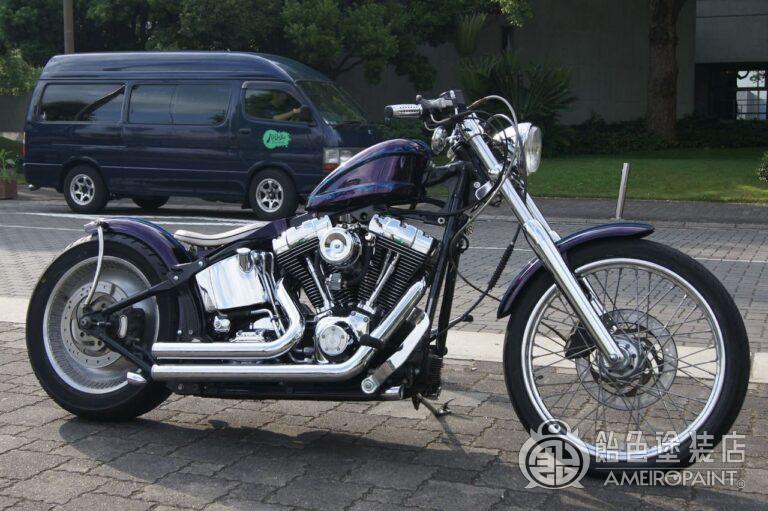 One-off production of exterior based on Softail Deuce.
This is AMEIROPAINT's first exterior design.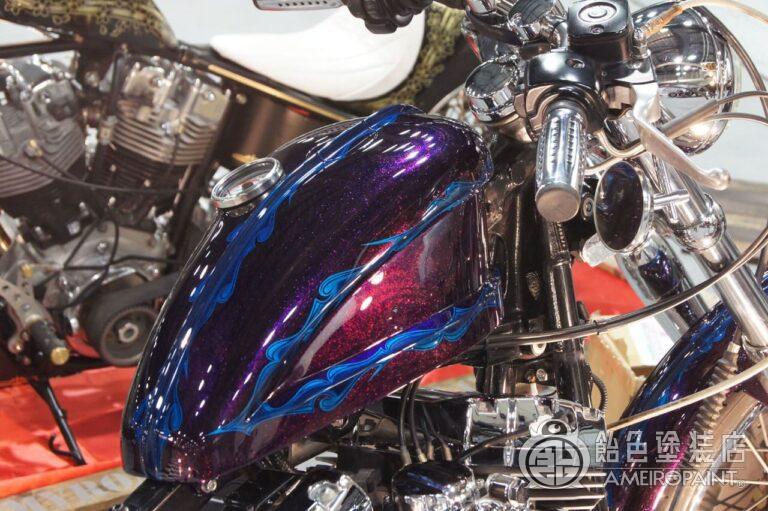 The main attraction is this gas tank.
Customize your Sportster tank.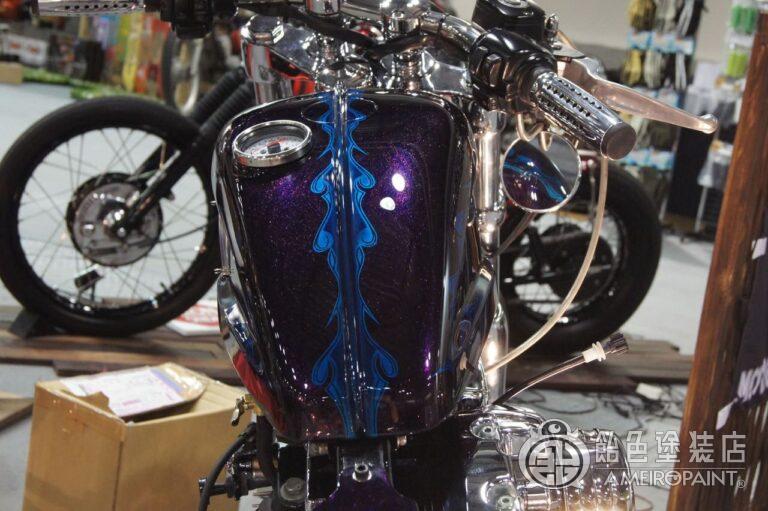 The side dents are maximized at the riding angle.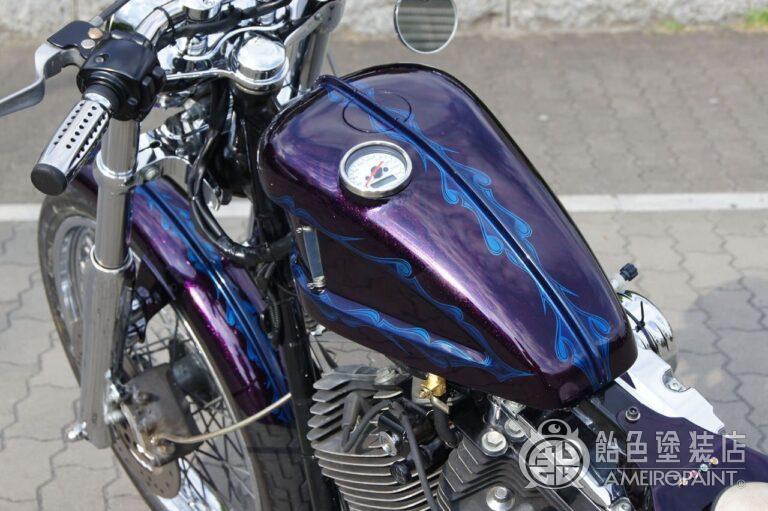 I also painted the tank cap, and this custom started with this ribbed tank cap.
An electric meter is embedded.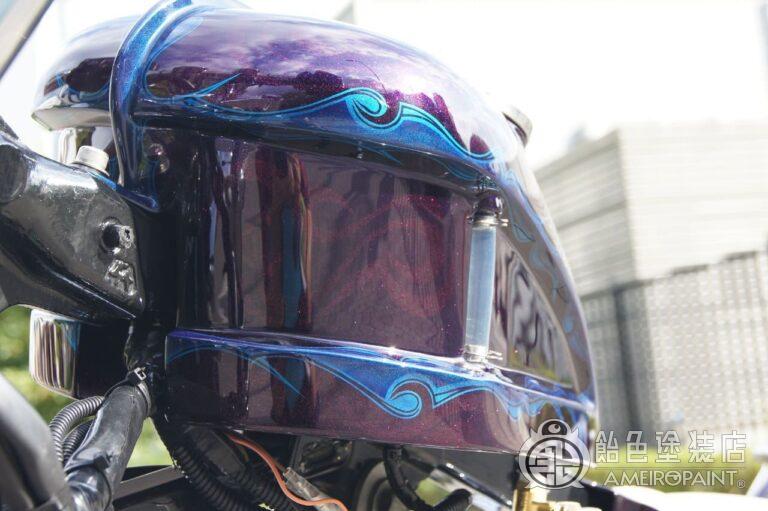 Analog gas gauge.
If you can't see the gasoline from the hose, let's find a gas station.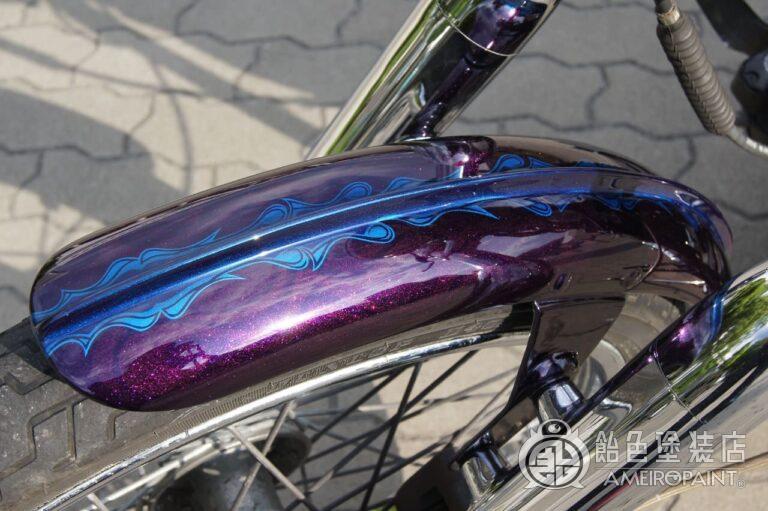 The front fender is a genuine cut and has a rib in the center.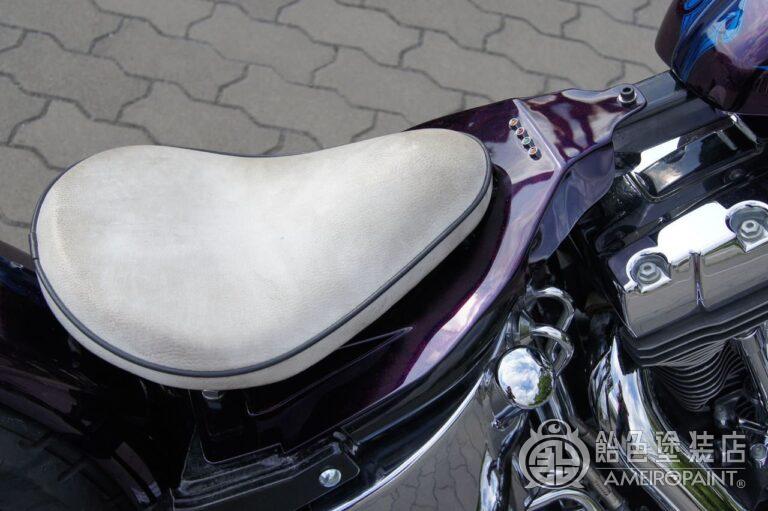 Under the seat where the battery was previously exposed.
The cover here is also made one-off and painted.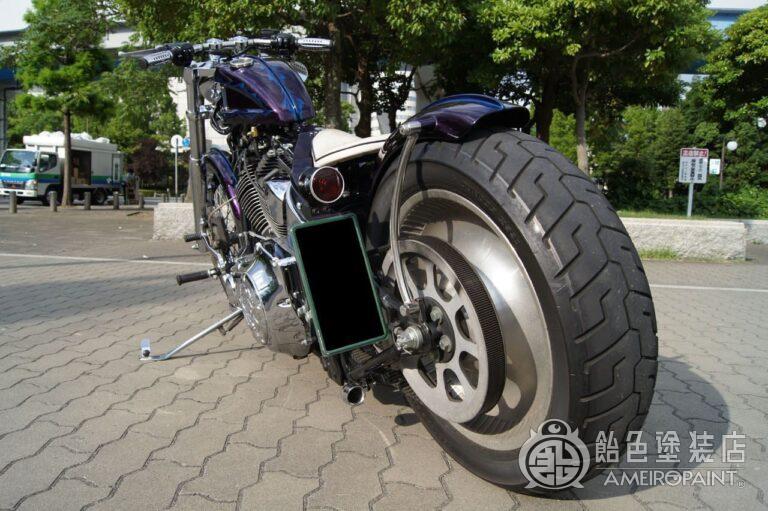 The rear fender protrudes the tire sideways so that it rides on the tire.
Name it Mohawk Fender.
2011 NEW ORDER CHOPPER SHOW exhibit vehicle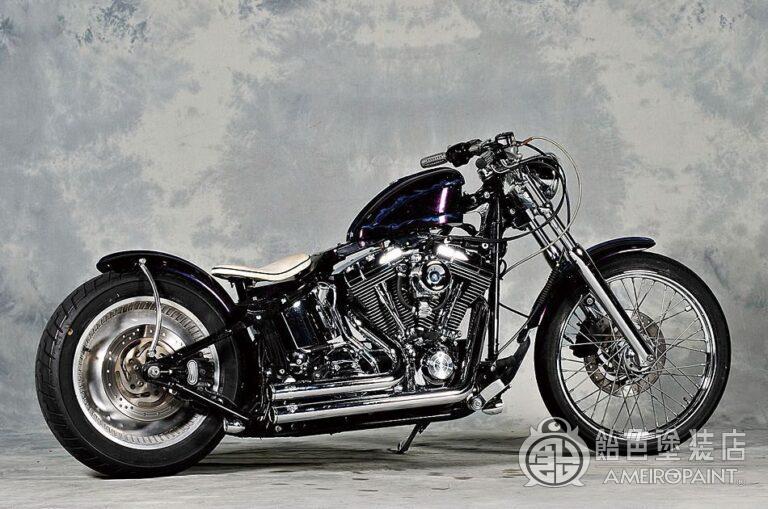 OWNER
TARUNO
CANDYPAINT
BASE
Solid-Black
Mini-Flake
Metallic
COLOR
Purple
Burple
Oriental-Blue
PAINT PROCESS
-Japanese Page-