A new type SportStar.
Paint on Tank, front and rear fenders, side covers.
Tank has a dough on the top surface peculiar to this model, so we put face out with body filler.
Based on black color flakes graphic with gold leaf.
I smoke a little to emphasize the red and a little drop of the flake's shine.

It is the charm point that D is becoming a skull.
I covered candy red at our shop based on gold leaf.

The subject "Red one point based on black".
There is a leaf-based graphic around the Tank cap and behind the side.

The top two are front fenders, the bottom two are rear fenders.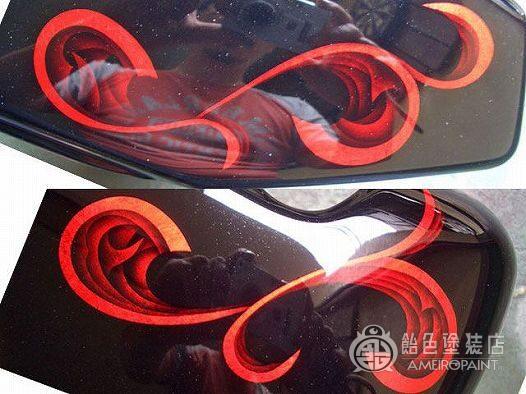 And one point on the side cover.
Candy 's distinctive radiance comes out in leaf.
OWNER
FUJIKO
CANDY PAINT
BASE
Solid-Black
LiL' Greasy-Black
Gold-Leaf
LETTERING
Continental pinstriping